Who is Alian
Alian the band is a five member party band, that specialises in rock, soul and blues music from the 1950's, 60's and 70's. We are based in Rotterdam, the Netherlands.

Our repertoire includes covers from the best artists of this era; The Rolling Stones, Chuck Berry, Ben E. King, Jimi Hendrix, The Doors, Sam and Dave, Elvis and many more.

Alian the band offers the best solution if you are looking for a good night out, enjoying the tunes of yesteryear. Spice up your wedding, your birthday or your business venue. Alian wil put smiles on everyones faces!

If you're interested, please drop us We really look forward to partying with you!
Who are the Alians
Alian the band consists of five very talented musicians whose backgrounds combine to just about a hundred years of musical experience:
Music
We haven't made a proper demo recording yet. But please let us give you a glimpse of our music by listening to these live recordings;
Some samples of our musical performances.
These recordings have been made during gigs or rehearsal sessions at Checkpoint Charly in Dordrecht, the Netherlands.



What Alian has done
Alian Queensday Gig / Gong Park
Alian Cascade Gig / Cascade, opening for Sonny's Inc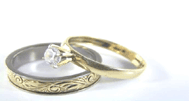 Alian Rocks Weddingparty / Zalmhuis, Rotterdam
J. Schoutenstraat 27
3065 PD Rotterdam
The Netherlands
Site info
Alian Productions 2007